When: Sunday, 16 November 2014, 1.00 - 3.00 PM
The Randwick Literary Institute,
60 Clovelly Road, Randwick 2031
RSVP: MemoirClubSydney@gmail.com
Beth Spencer, Beth Yahp and Jessica Kirkness in conversation about the challenges and pleasures of writing their recent memoirs
The Memoir Club is honoured to be part of the Randwick Literary Institute's Annual Arts Festival in 2014 with this special event.
Do come and join in the conversation as these three writers discuss the challenges and pleasures of writing their "work of memory", read from their memoirs and present practical advice for other writers who are engaged in the same process to get started or keep going, including a writing exercise or two.
There will also be an "open reading" section for members and guests who may like to share their work on the day (if you'd like to participate, do contact memoirclubsydney@gmail.com, as there are limited spots).
Beth Spencer's verse memoir, Vagabondage, has just been released by the University of Western Australia Press; Beth Yahp's travel-memoir, Eat First, Talk Later is due to be published by Random House in 2015; and Jessica Kirkness has just completed her Masters of Research, which included a creative nonfiction work of memoir, titled A Symphony.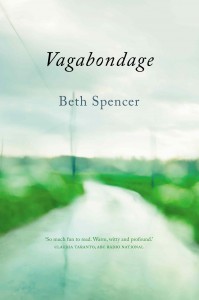 Beth Spencer:

'Vagabondage traces my journey from when I decided to sell my house and garden in Creswick, a small town in country Victoria, through to buying a van and going on the road, and wanders back and forth through parts of my childhood as the physical journey very rapidly also became an interior one.'
Beth Yahp:

'The narrator of my memoir, who is both me and not-me, drags her septuagenarian parents on a road trip around their former homeland, Malaysia, attempting to retrace their honeymoon trip of 45 years ago. Around them, corruption, censorship of the media and all forms of expression, detentions without trial and deaths in custody continue, and street protests are violently put down by riot police. Only the family mantra, "Eat first, talk later", keeps the family (and perhaps the country) from falling apart.'
Jessica Kirkness:

'My memoir, A Symphony, is an invitation into the particular world of deafness belonging to my grandparents. It weaves together a number of stories—of my Grandfather's boyhood illness and subsequent deafness, of my Grandmother's elocution lessons where she learned to speak with chalk-dust and mirrors. It explores both the intimacies and distances in my relationship with my grandparents as we negotiate "the hearing line"—the invisible boundary
between the the deaf and the hearing.'
Beth Spencer

is an Australian author of poetry, fiction, essays and much in between. Her first book of fiction, How to Conceive of a Girl, was runner up for the Steele Rudd award. It was originally published by Vintage/ Random House Australia, and is now available as a Kindle ebook. Her book of poetry — Things in a Glass Box — was published as a part of the SCARP/Five Islands New Poets series, and selections were broadcast as a feature on Radio National's Poetica. She's also published essays, academic articles, and newspaper columns; won the Age short story award; and written and produced work for ABC Radio National.
Beth Yahp

currently lectures in the MA in Creative Writing at the University of Sydney, as well as teaches intensive Memoir/ Fiction/ Travel Writing masterclasses for writers who want to focus on a specific writing project. She is one of the organisers and founding members of The Memoir Club, Sydney, and her travel-memoir Eat First, Talk Later is forthcoming in 2015 (Random House Australia).
Jessica Kirkness

is a young writer who lives and works in Sydney. She has just completed her Masters of Research at Macquarie University, and is hoping to begin her PhD next year. Her thesis, which is part creative, part theoretical, looks at the intersection of disability and deafness with nonfiction literature, and is informed by her experiences growing up with deaf grandparents. Jessica's memoir titled 'A Symphony' discusses her grandparents experiences of being deaf, and attempts to narrate their unique ways of engaging sensorially with the world. In her writing, Jessica discusses her grandparents' love of music and explores the surprising and counter-intuitive ways her familial relationships are informed by music.