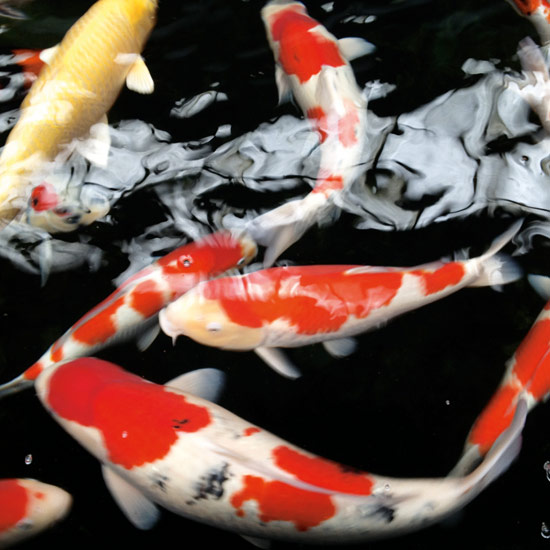 "In order to create, we draw from our inner well. This inner well, an artistic reservoir, is ideally like a well-stocked trout pond. We've got big fish, little fish, fat fish, skinny fish—an abundance of artistic fish to fry. As artists, we must realise that we have to maintain this artistic ecosystem."
—Julia Cameron
How do we nourish our inner wells of creativity amid busy and demanding lives? Do we have a story to tell, a novel, travel narrative or memoir that we're supposedly writing, but find ourselves constantly stalled? How do we keep the creative juices flowing?
Over four Sunday mornings, author and creative writing teacher Beth Yahp shares practical, inspiring and fun ways to re-energise our creative selves—to invite the Muse back into our daily lives. The emphasis is on beginning a creative writing practice in order to keep your artistic reservoir well-stocked, whether you're beginning a new writing project or looking to nourish an existing one on its journey towards completion.
As well as tending to creativity (making room for the Muse), this course for beginners and the more advanced also focuses on writing craft skills: using language effectively to "make things new", creating believable characters, bringing places to life for the reader, and mapping our stories on the page. There will be in-class writing exercises, readings and discussion of students' work.
As Helen Garner writes: "Curiosity is a muscle. Patience is a muscle. What begins as a necessary exercise gradually becomes natural. And then immense landscapes open up in front of you." This course is for those who want to explore their creativity while honing their writing craft; to access and explore the "immense landscapes" of a more creative writing life.
Inviting the Muse: Creativity for Writers
To book:
Online:
http://www.nswwc.org.au/products-page/fiction/inviting-the-muse-creativity-for-writers/
or ring: (02) 9555 9757
When:
4 x Sunday mornings: 24, 31 August; 7 14 September, 10am-1pm
Cost: Full price:
$440;
Member:
$310;
Conc Member:
$265
This course is for people who are interested in writing fiction, travel or life stories. It is for those who have a story to tell and have been wondering how to get that story going—to access the creative energy and writing craft practices that bring stories alive on the page. The course imparts ways to entice creativity back into our writing and daily lives, through a combination of short presentations, discussion of selected readings, writing exercises and workshopping to explore new ways of seeing and 'making things new' as writers. We explore meditation techniques, drama and drawing to access the parts of us where the muse lives.
Course Breakdown

Class 1: Inviting the Muse
* The Child and the Critic in balance
* Learning to play again; learning to 'waste time'; learning to listen
Class 2: Translating the World to the Page
* It's All About Words: Curiosity, Vulnerability, Vocabulary
* Creative Sources: Leap and the net will appear; the writer's journal; memory
Class 3: Accessing Inner Lives
* The Inner Lives of Characters
* The Secret Lives of Stories
Class 4: Creative Mapping of Places and Journeys
* Mapping a place; mapping a journey
* Which story do I tell, and how do I shape it?
Food
: Tea and coffee making facilities will be provided. Course participants are advised to bring their own lunch as there are no cafes within easy walking distance.
Student Requirements
: Pen and paper.